Yesterday was the one year anniversary of the Calgary flood.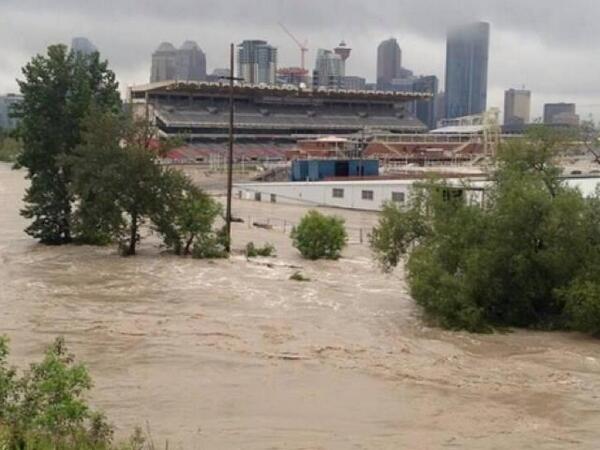 For those of you who don't know, my daughter lives there....in the flood zone near where this picture was taken, and her apartment, which is sub-grade filled up to the ceiling with water, sludge etc. She lost everything except what she could load into her car on 1/2 hours notice. She saved her puppy and passport and a few other essentials, but fortunately they were all safe.
This was her apartment when the water subsided. That is the patio door/window lying on the floor.
This was the inside of her apartment once we got all the mess cleaned up... You can see
more pictures here
.
She moved back in after the rebuild in December.
It is flood season again, so we have spent a very tense past week as she watched the water level of the river near her house rise. She was a bit paniced as it reached the top of its banks, but the river peaked on Friday and I think all is well.
It was a tough year for her, but she survived, and as I kept telling her....it provided a shopping opportunity!!
Thank you again for those of you how offered support and encouragement....and to Patti for a beautiful quilt which I think she spent a lot of time snuggled up in this week!! (Four of my quilt were lost in flood!!!)
Hopefully the next year will be filled with sunshine and happiness :)
....and of course more quilting.